5-10-2020 Celebrate Sunday
This weekend is Mother's Day so we will be praying with and for our own mothers, those who are still with us and those who have gone before us into eternal life. We also seek to grow in our relationship with the Virgin Mary, our Mother (see Jn. 19:25-27).

Attached below are some Mother's Day resources for you.

May this weekend be a blessing for you!

I swear you will not be disappointed if you go to the bottom. Our own Katie Heim shares a song honoring our Mother Mary.
Thanks for being the Amazing Catholic community that you are!
Read through the readings found
here
for this Sunday. Or, you can watch Mass online or on TV (see below for some options).
2. Ponder the Question of the Week...
If Jesus were to say to you today, "Do not let your hearts be troubled," what would that mean to you?
This question can be discussed with your household right away or at a meal together this week (this might be even better than a homily!) or reflected on personally or in a journal. You can also reply to the note with your thoughts. Spend some time with Our Mother Mary pondering the Word of God.
This week's question of the week comes from the resource
52 Sundays
. Consider signing up for their weekly resources.
Your donation is tax deductible. We will send you a year end giving statement. Thanks!

4. Give...

We want to thank those who have continued to support St. Thomas More during this challenging time. Our regular Sunday giving is what enables us to continue our ministry and maintain our staff. Continuing your weekly giving is as simple as mailing your check to:

St. Thomas More Parish

1810 b N. McDonald St.

Appleton, WI 54911

you can also give by visiting our

parish webiste

and clicking on the

donate

button on the left side.

Thank you for your ongoing financial support during these tough times.

Keep the Giving Going...

Besides giving to STM, we encourage you to support local organizations reaching out to our poor and vulnerable brothers and sisters. This week, in honor of Mother's day, please consider supporting Mother and Unborn Baby Care. You can do this my clicking on the "Give to STM" button and indicating "Mother and Unborn Baby Care" by clicking "Add special instructions to the seller:" Thank you for your generosity!
Check out the announcements below and in the bulletin.
Eternal Rest Grant Unto Her...
Anna Donnermeyer
, our beloved Young Adult Ministry Coordinator, entered the fullness of God's Kingdom on May 6. Please hold Anna and her family in your prayers during this time of grief. We will be holding an online vigil at the
St. Thomas More Facebook page
on Thursday night at 6:30 pm. A Mass of Christian burial will follow at a later date when family, friends and all those who love Anna can come together to honor and celebrate her beautiful soul.
An
obituary
can be found the Wichmann funeral homes website.
You're Invited again this Sunday...

to join us virtually at

STM* - Sunday Talk and Music

. STM* will begin 10am on Sunday we will be live streaming music from St. Thomas More with a short talk to prepare us for Mass with Bishop Ricken at 10:30 am (see below for details on Bp. Ricken's Mass) While we can't gather physically, we can gather virtually. Find STM on our

Facebook page

or

click here.
Tune in after STM

Local 5 will be broadcasting a 30-minute Mass celebrated by Bishop Ricken each Sunday at 10:30 a.m. on-air and online.

To watch Mass online, visit the link below. The stream will begin precisely at 10:30 a.m., so don't be alarmed if you don't see the feed prior to that time.

Other Mass options

Sunday Mass is also available diocesan-wide via broadcast television on ABC affiliate WBAY at 5:30 a.m. Sunday morning, and on CW14 at 8:00 am. Mass is also available on Relevant Radio, 1050 AM at 9 a.m.
St. Thomas More church is open every day from 7:30 am to 4 pm for prayer. Please no more then 10 in the church at a time and keep social distance. Come and pray!
Fr. Jack will be available at church for the sacrament of Reconciliation from 2-4 pm on Saturdays.
"For the one who is least among all of you is the one who is the greatest."

- Lk. 9:48

""An exceptional divine mission calls for a corresponding degree of grace."
– Fr. Reginald Garrigou-Lagrange

Several parishioners and I celebrated (virtually) a consecration to St. Joseph on May 1, the Feast of St. Joseph the worker. We have been preparing for the last 33 days using the book "Consecration to St. Joseph: The Wonders of Our Spiritual Father" by Fr. Donald Calloway, MIC....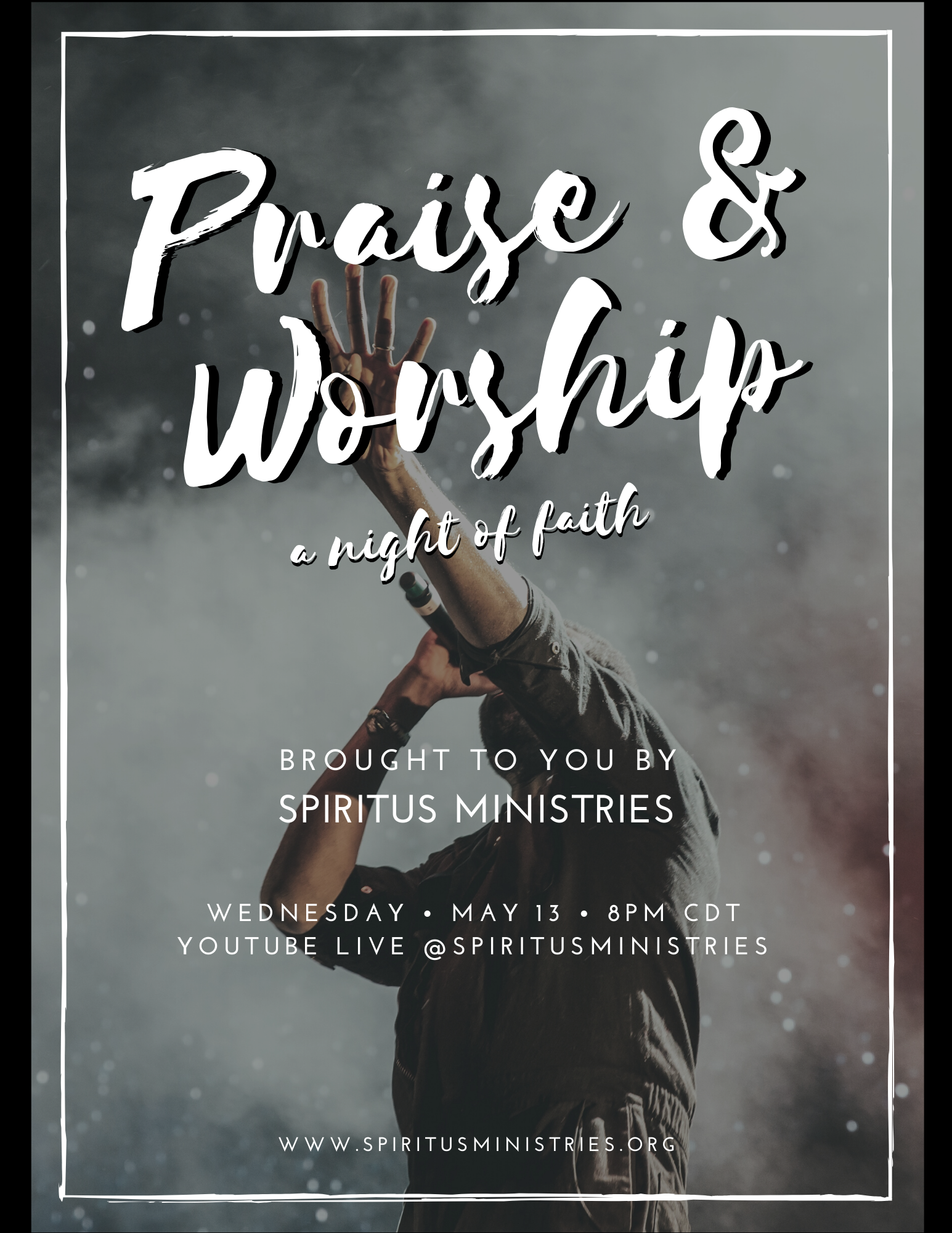 Many of our youth have experienced Spiritus at a Wendesday night at the parish or through a Confirmation retreat. Stay connected with these familiar missionaries this Wednesday night. You can join this live event by
clicking here o
n Wed. at 8 pm or going to
www.spiritusministries.org
for more information.