Households of Discipleship 12/3/20
Advent, a season of Hope and Prayer!
December is upon us and we celebrate the season of Advent, preparing our hearts to welcome the coming of God (in Latin - Adventus). Our discipleship theme turns to ponder the Prayerful Heart of Jesus. During His ministry, we see Jesus returning again and again to prayer and solitude. This season of darkness, quiet, and cold invites us to turn inward and with Jesus to explore the Heart of prayer.
Here's what you'll find in this note:
Be sure to join us for Discipleship Formation Live on the St. Thomas More Facebook page tonight (Wednesday, Dec. 2) at 6:15 pm. You can also watch the recording later.
An invitation to support our health care workers is attached below. You will not want to miss this and there is a short time frame. Check it out!
Our podcast, Exploring His Kingdom, IS NOW ON APPLE, STITCHER, GOOGLE, SPOTIFY, AND JUST ABOUT ANYWHERE ELSE YOU GET YOUR PODS. Of course, you can always find the latest episode on the STM website and we'll keep sending them in our Flocknotes as well.
New ideas for living the four key discipleship skills.
While we are dispensed from the obligation to attend Christmas liturgy (and the Immaculate Conception) this year, we will be offering Masses on Christmas Eve and Christmas Day as well as Live-streaming our 4 pm Christmas Eve Mass. Please sign up if you are planning to attend in person this Christmas.
Check out this week's new meaningful meals starter question, and faith sharing help!
This week's Log.
We need your prayer intentions. Please call the office or put them in the virtual prayer basket so we can pray for one another.
A new picture theme: Advent and Christmas! Send in your pictures.
Check out the News, Updates, and Links to the bulletin and other great resources.
And some wisdom from the sheep.
Keep praying!
Baskets of Gratitude...
Support our health care workers by taking part in this project. See the attached letter for details. We've extended the deadline for cards to December 13!
Dean Gruner, former President and CEO of Theda Care

Now available wherever you get your pods! The latest episode of Exploring His Kingdom features an interview with Dean Gruner, the former President and CEO of Theda Care about his work with Common Ground. St. Thomas More is a proud member of Common Ground. Tune in

here

to hear more or download us wherever you find your pods.

You can find previous episodes, including Sunday homilies, on the

STM website

.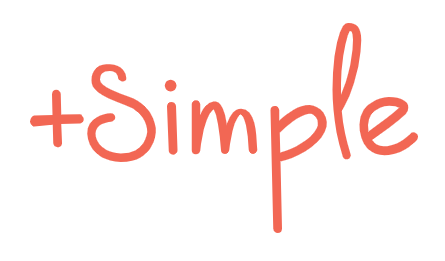 Ideas for the Four Skills...
Simple is the magic word this year. While these four skills are simple, they take commitment to get started. Please make the effort this year. The long-term benefits are fantastic! We are taking a back to basics approach for Discipleship Formation by focusing on four key skills for individuals and families:
To use the bible as individuals and as a family

Idea: The Psalms are the prayerbook of the bible. Read and pray with Psalm 80 this first week of Advent. This Psalm cries out to God to send a king to lead the people to freedom in the midst of trial.

To pray regularly as an individual and as families

Idea: Ask God to put the people in your life that you need right now.

To share a meaningful meal together regularly

Be sure to light your Advent wreath (or a candle) for your meals this month.

To have faith sharing conversations - "faith talks" and "faith walks"

Use this week's "Faith Talk" questions in the Mealtime Moments section at a meal or some other time as a chance to go deeper in your faith as a family. It will be awkward at first, but stick with it and it gets easier.
In case you missed it, watch our November Discipleship Formation Session at our
STM Facebook page Other formation videos can also be found there.
Sign up for this weekend...
We are also offering Mass on the Feast of the Immaculate Conception on December 8...
| | | |
| --- | --- | --- |
| | | |
| | | |
| | | |
| | The obligation to attend Mass on Christmas this year has been dispensed. However, we will be celebrating Mass for those who are able to come. We are also making it available through streaming our 4 pm Christmas Eve liturgy this year. We will continue to practice social distancing, wearing masks, and following the Diocesan procedures for during the Pandemic. Please sign-up for the Mass you plan to attend. | |
| | | |
As you are probably aware, our area is in Critically High Alert for COVID-19. In response, Bishop Ricken reinstated the dispensation from the obligation to attend Sunday and Holy Day Masses in the diocese until further notice. This means that you are not obligated to attend Mass on Sunday (or Saturday night) or Holy Days for the duration of this dispensation (see attached letter from Bp. Ricken). Please know, that even with the reinstatement of the dispensation, St. Thomas More will continue to celebrate Mass publicly every weekend for those who are able to attend and willing to strictly follow the proper health protocols (attached). During this time of increased infection, our parish will be even more vigilant in observing the health protocols shared in the diocesan guidelines to help prevent the spread of disease and allow as many people as is safe to come to Mass without fear of infection. The wearing of masks is mandatory at Masses celebrated here and throughout the diocese. We thank you for your support and compliance as we find ourselves in this time of very high alert throughout the diocese.

We will continue to monitor the situation and make adjustments as needed.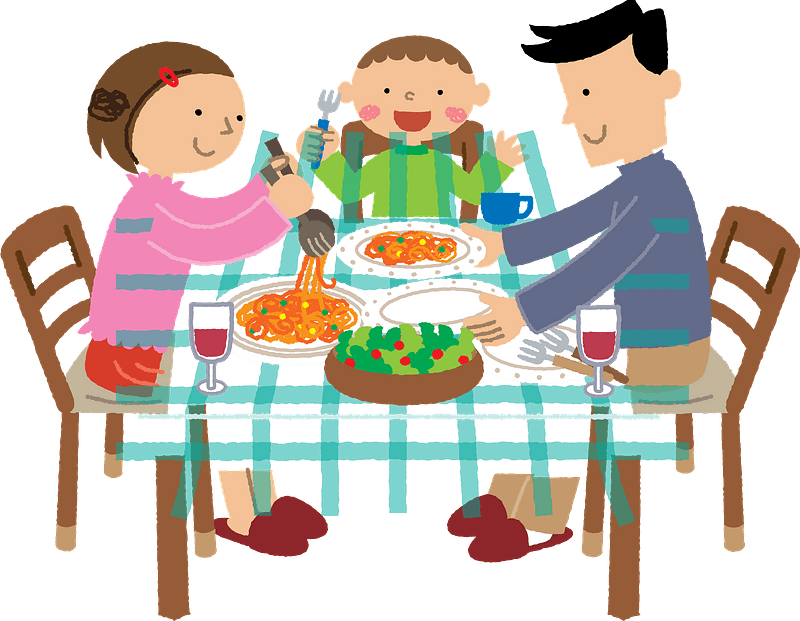 Mealtime Moments...
Remember, a weekly meaningful meal is a key discipleship skill. You can even make them more meaningful by having a "faith talk" around the table. Here is a gentle starter question to get the ball rolling:
What is something you are obsessed with?
We all have something on our mind that won't go away. Share it and you can learn something and maybe get it out of your head!
---
And for that "faith talk"...
based on this weekend's readings
TAKE TIME TO CHAT
In what way is John the Baptist preparing people for the coming of Jesus?

Share a time when you've prepared to welcome a special guest in your home. What things did you do to prepare? What things can you do to prepare for the coming of Jesus this Christmas?

What is the difference between John's baptism and Jesus' baptism?
---
... or you can just use these questions at a meal or any time for a "faith walk"!
Adult Question: With whom could you be more patient this week, as God has been patient with you?
Child Question: With whom can you be more patient?
The Hope of Advent

"'Comfort, give comfort to my people, says your God."

Is. 40:1

[Note: Due to my schedule and early holiday bulletin deadlines, I am writing this Log a few days before Thanksgiving.]

As I write this my heart is experiencing the tug of war between hope and despair. This tension has become familiar over the last several months. For example, I read in the news about a promising vaccine and further down the page about the health and economic challenges of the coming winter. I look outside and see the sun shining, but I know the grey of winter will be coming. My heart and my mood vacillate between cautious optimism and the depths of despair. For me, this is the mood of Advent.

...
Pictures Needed!
During the seasons of Advent and Christmas. Please send in pictures of your Advent wreaths, nativity sets, and other holiday decorations. You can send your pictures to:
This email address is being protected from spambots. You need JavaScript enabled to view it.
.
From Elizabeth Melchert: This is our nativity scene from my mother. Elizabeth Melchert and Tom Pflugardt
Together in prayer...

Below (and attached) are last week's intentions. Please send us more to pray for!

Remember Jesus said, "If two of you agree on earth
about anything for which they are to pray,
it shall be granted to them by my heavenly Father." (Mt. 18:19)

New as of Tuesday, November 24, 2020

Pray for Betty who had major back surgery.

Please pray that I can find a God-filled caregiver and a nurse to help take care of Thomas.

For those making decisions out of fear, that they will listen to and trust in God.

Bless all those involved in finalizing the election, that they do God's will.

Please pray for my daughter who is suffering from mental illness.

Please pray for my uncle Murphy who is recovering from surgery to remove cancer from his sinuses.

Please pray for my neighbor Mark who is battling cancer.

Please pray for Tara, family and friends. Tara's mom passed away.

Please pray for Dawn R and her son, Andrew as they deal with Dawn's cancer diagnosis and treatment.
Sacraments: See above for information about the dispensation for Sunday Mass obligation. If you plan to attend Mass this weekend, you can sign up using the sign-up form above or on the website or by calling the office.
We are celebrating weddings and funerals and baptisms and anointing of the sick with some precautions in place. The Sacrament of Reconciliation continues with our regular schedule (see below for details). We have resumed the public celebration of the Sacrifice of the Mass with precautions (see above for details).
Our regular schedule for celebrating the sacrament of Reconciliation (4:15 pm on Saturday and 9:15-9:45 am on Sunday).
From our Service and Justice Commission:

This year's Alternative Gift Giving will be a virtual event. Our Pope Francis encourages us to choose charity over consumerism, and this program offers you and your family a chance to support people in need locally and globally.
All of our charities support individuals, families, and communities, the most vulnerable of God's children.
Please peruse our digital booklet on the website and order form, and choose the charities that are close to your hearts. Then fill out the digital order form and return it with payment to the parish office. If you choose to donate to a charity as a gift to a family member or friend, you may pick up a card in the parish office to let them know that a donation was made on their behalf.
Our charities thank the parishioners of St. Thomas More in advance for your generosity.

Sentiments for Seminarians

In support of vocations, the Knights of Columbus are gathering gift cards to distribute to our diocese's very own seminarians. Please consider helping these men on their journey to the priesthood by giving a gift card or cash (used to purchase gift cards) to any major store, restaurant or gas station. Any amount will be greatly appreciated. Drop your gift cards at the parish office clearly marked "for KofC Council 607" or mail to PO Box 1492, Appleton, WI 54912. Please provide donations by Nov 29th. Thanks for your support and generosity!
Give us your Feedback...
Let us know what you want in our Wednesday Flocknote by replying. We want this to be useful to you as we grow as disciples of Jesus.