As we remember the tragic anniversary of the legalization of abortion, I would encourage you to join in the Novena (9 days of prayer) for Life sponsored by the United States Bishops. You can sign up
here
.
We continue to explore the Sacramental Heart of Jesus this January. Here are a few things to help you on the way.
Here's what you'll find in this note:
If you missed our Discipleship Formation Live, you can view the recording on the St. Thomas More Facebook page.
Ideas for living the four key discipleship skills.
We continue to ask you to sign up for Mass.
Check out this week's new meaningful meals starter question, and faith sharing help!
This week's Log.
We are looking for a new picture theme for lent (Ash Wednesday is Feb. 17). What are your suggestions?
Check out the News, Updates, and Links to the bulletin and other great resources.
And a sheepish pun.
Keep praying!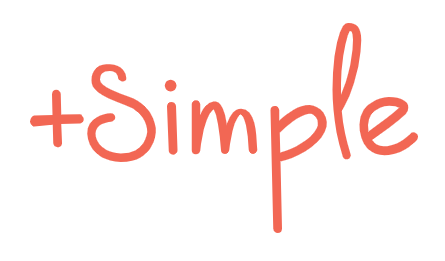 Ideas for the Four Skills...
Simple is the magic word this year. While these four skills are simple, they take commitment to get started. Please make the effort this year. The long-term benefits are fantastic! We are taking a back to basics approach for Discipleship Formation by focusing on four key skills for individuals and families:
To use the bible as individuals and as a family

Idea: As we explore the sacraments, consider looking reading some of the biblical roots of the sacraments. The attached sheet gives some clear guidance (this is adapted from p. 1820 of the Family Connections bible)

To pray regularly as an individual and as families

To share a meaningful meal together regularly

According to our recent survey, most of our Discipleship Formation Families are having regular meaningful meals, with 11 families having them daily. How are you doing?

To have faith sharing conversations - "faith talks" and "faith walks"

Use this week's "Faith Talk" questions in the Mealtime Moments section at a meal or some other time as a chance to go deeper in your faith as a family. It will be awkward at first, but stick with it and it gets easier.
In case you missed it, watch our January Discipleship Formation Session at our
STM Facebook page. Other formation videos can also be found there.
Sign up for this weekend...
During the pandemic, Bishop Ricken reinstated the dispensation from the obligation to attend Sunday and Holy Day Masses in the diocese until further notice. This means that you are not obligated to attend Mass on Sunday (or Saturday night) or Holy Days for the duration of this dispensation (see attached letter from Bp. Ricken). Please know, that even with the reinstatement of the dispensation, St. Thomas More will continue to celebrate Mass publicly every weekend for those who are able to attend and willing to strictly follow the proper health protocols (attached). During this time of increased infection, our parish will be even more vigilant in observing the health protocols shared in the diocesan guidelines to help prevent the spread of disease and allow as many people as is safe to come to Mass without fear of infection. The wearing of masks is mandatory at Masses celebrated here and throughout the diocese. We thank you for your support and compliance as we find ourselves in this time of very high alert throughout the diocese.

We will continue to monitor the situation and make adjustments as needed.


Mealtime Moments...
Remember, a weekly meaningful meal is a key discipleship skill. You can even make them more meaningful by having a "faith talk" around the table. Here is a gentle starter question to get the ball rolling:
What are you going to do this weekend?
Planning together and knowing each other's plans ahead of time can really help communication.
---
And for that "faith talk"...
based on this weekend's readings
TAKE TIME TO CHAT
What does it mean to "believe in the Gospel"?

Why do you think Jesus commands us to repent?

Simon, Andrew, James and John all left behind their old life in order to follow Jesus. In what way are we called to leave behind our old habits and follow Jesus today?
---
... or you can just use these questions at a meal or any time for a "faith walk"!
Adult Question: What part of your life is Jesus calling you to change right now?
Child Question: In what way do you think you can be a better follower of Jesus?
Review-Love your enemies

"Your ways, O Lord, make known to me; teach me your paths."

Psalm 25:4

Over my "staycation" this past week, I spent a lot of time praying and reading. One of the books I read was Love Your Enemies: How Decent People Can Save America from the Culture of Contempt by Arthur C. Brooks (You may know him as the author of The Conservative Heart). I would recommend this book to anyone who is struggling with the division in our country and our world.

As the title indicates, ...

...
New Picture Theme
As we prepare for Lent, we're looking for new picture theme ideas. Please send suggestions to
This email address is being protected from spambots. You need JavaScript enabled to view it.
or reply to this note.
Exploring His Kingdom

The latest episode of Exploring His Kingdom shares a powerful story about living a sacramental life.

You can find this episode, as well as all the previous episodes, including Sunday homilies, on the

STM website

or wherever you listen to podcasts.
Sacraments: See above for information about the dispensation for Sunday Mass obligation. If you plan to attend Mass this weekend, you can sign up using the sign-up form above or on the website or by calling the office.
We are celebrating weddings and funerals and baptisms and anointing of the sick with some precautions in place. The Sacrament of Reconciliation continues with our regular schedule (see below for details). We have resumed the public celebration of the Sacrifice of the Mass with precautions (see above for details).
Our regular schedule for celebrating the sacrament of Reconciliation (4:15 pm on Saturday and 9:15-9:45 am on Sunday).
Give us your Feedback...
Let us know what you want in our Wednesday Flocknote by replying. We want this to be useful to you as we grow as disciples of Jesus.